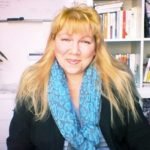 Lisa LaRue, RCDP, MCDI, MAC
Master Practitioner Career Coach and Registered Career Development Professional (RCDP) with over 20 years' experience working in a variety of settings including consulting, career and employment services, outplacement, education and training. I'm driven by a genuine passion for helping people achieve fulfilling careers and seeing them flourish.
With extensive training in the field of career development, career counselling and career coaching, I have supported thousands of individuals through one-to-one and group programs to have amazing careers. My approach is integrative (career development, coaching psychology and positive psychology), strengths-based and solution-focused. I've coached people from a wide range of sectors including IT, engineering, banking and finance, arts and culture, education, retail, hospitality, tourism, and healthcare. I also have experience in the charity and third-sector where I have coached people at all levels.
My approach is integrative (career development, coaching psychology and positive psychology), strengths-based and solution-focused. Clients describe me as being engaging, supportive and professional with the ability to expertly help them navigate their way to career success.
Qualifications:
Master of Career Development
Bachelor of Social Science (double majoring in Human Services and Counselling)
Diploma of Career Guidance
Certified Positive Psychology Practitioner
Resilience Practitioner
Primary Certificate in Coach Supervision
Level 4 Diploma in Management
Level 4 Certificate in Training & Assessment
Level 3 Award in Education and Training (AET)
As a registered Career Development Professional (RCDP) with the Career Development Institute, I am bound by a high level of ethical standards. An impassioned advocate of lifelong learning, I'm committed to my own ongoing career development to ensure my practice remains relevant and up-to-date. As an active member of the Association for Coaching (AC), the European Mentoring and Coaching Council (EMCC) and the International Coach Federation (ICF), I am also an EMCC accredited Master Practitioner Coach.
I lead the EMCC UK's Career Coaching and Mentoring special interest group supporting the continuing development of professional career coaches and mentors. I am on the CDI's Professional Standards Committee where I represent the constituency of private practitioners.
Special interests and training in: Positive psychology, cognitive behavioural therapy (CBT), strengths-based and narrative coaching. Leadership, management and performance coaching.
I also have a very keen interest in the future of work, career happiness and entrepreneurship. This has led me to pursue a PhD in Psychology at the University of Tampere part time where I am conducting research into the psychology of flow-state at work.
Specialisms:
Career counselling | Career coaching | Career Happiness | Happiness at Work | Workplace Well-being |  Outplacement | Redundancy support | Transition support | Career  management | Performance coaching | Career resilience coaching | Positive psychology | Happiness at work | Self-employment coaching and mentoring