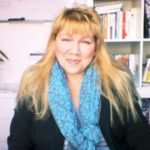 Lisa LaRue, RCDP, MCDI, MAC
Career Coach and Registered Career Development Professional (RCDP) with over 20 years' experience working in a variety of settings including consulting, career and employment services, outplacement, education and training. I'm driven by a genuine passion for helping people discover and maintain fulfilling careers, having helped thousands of people throughout my career.
With extensive training in the field of career counselling and coaching I am equipped with the skills to effectively help people explore options and create career development and action plans that help them achieve their goals. I've coached people from a wide range of sectors including IT, engineering, banking and finance, arts and culture, education, retail, hospitality, tourism, and healthcare. I also have experience in the charity and third-sector where I have coached people at all levels.
My approach is integrative, strengths-based and solution-focused. Clients describe me as being intuitive, engaging and professional with the ability to expertly guide them through making often life-changing decisions.
Qualifications:
Master of Career Development
Bachelor of Social Science (Counselling)
Diploma of Career Guidance
Positive Psychology Practitioner (in progress)
Resilience Practitioner
Level 4 Diploma in Management
Level 3 Award in Education and Training (AET)
As a registered Career Development Professional (RCDP) with the Career Development Institute, I am bound by a high level of ethical standards. An impassioned advocate of lifelong learning, I'm committed to my own on-going career development to ensure my practice remains relevant and up-to-date. I am an active member of the Association for Coaching (AC), the European Mentoring and Coaching Council (EMCC) and the International Coach Federation (ICF).
I am currently training as a Coach Supervisor and pursuing Coach Supervisor accreditation with the EMCC. Discounted supervision rates available in 2020 contact me for details.
Special interests and training: Positive psychology, cognitive behavioural therapy (CBT), strengths-based and narrative coaching. Leadership, management and performance coaching. I also have a very keen interest in the future of work, career happiness and entrepreneurship.
Specialisms:
Career counselling | Career coaching for career change | Career planning | Outplacement | Redundancy support | Transition support | Expat career coaching | Career strategy and management | Performance coaching | Resilience coaching | Positive psychology | Happiness at work | Self-employment coaching and mentoring