Career Coaching for fulfilling careerS
Request a free discovery call
CareerWorx Career Coaching
Career Coach London and Online. Our expert career coaches provide career coaching, executive coaching, outplacement and career development services to suit your needs. Over the past 20 years, we have helped thousands of professionals achieve successful and fulfilling careers. Whether you are advancing your career, changing jobs, or want a career change, we can help you craft a career you'll love.
Want a more fulfilling career?
Countless studies have shown that when we are happy in our careers, we are happier with our lives overall. We also know that when we're happy at work, we are more likely to be innovative, proactive, and resilient. Employers benefit from a more engaged, productive and loyal workforce resulting in lower absenteeism and improved staff retention.
If you're not feeling happy and fulfilled in your career, it's time to do something about it. This might mean crafting your job to better suit your needs (which change over time) or developing your skills and experience to boost engagement. Or it might mean changing jobs or taking your career in a completely new direction. Working with a qualified and experienced career coach is the best and most effective way to achieve career happiness and success. 
Choosing the right career coach
The coaching market has exploded in recent years making it even tougher to find the right coach for your needs. Not all career coaches are qualified and experienced, and only a small number are registered career development professionals and accredited coaches.
When choosing a career coach, it is essential to be clear on the support you need. You'll need to consider the challenges you are facing and the results you want to achieve. This will help you identify the skills, experience and credentials you are looking for in a career coach. 
Our blend of career counselling, career coaching and career development support is what makes us different. This requires specialist qualifications, knowledge and experience to support individuals' career development, career management and career transition.
Our career coaches have a minimum masters level qualifications in career development and career coaching as well as being registered career development professionals with the Career Development Institute. This means we are not only qualified to provide career coaching but can also provide career development support such as career counselling, skills and strengths assessment, vocational and psychometric assessment, advice and guidance on career and training options, how to market yourself effectively, information about the job market and more.
Our career coaches are also active members of the International Coaching Federation (ICF), the Association for Coaching (AC), and the European Mentoring and Coaching Council (EMCC). CareerWorx's principal career coach and founder, Lisa LaRue is an EMCC-accredited Master Practitioner Coach and leads the EMCC UK's Career Coaching & Mentoring special interest group.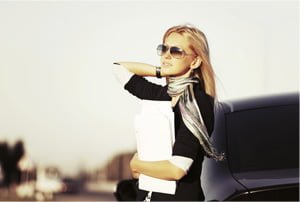 Career Coaching & Mentoring
Whatever stage you are at in your career. Our expert career coaches can help you achieve career happiness and success.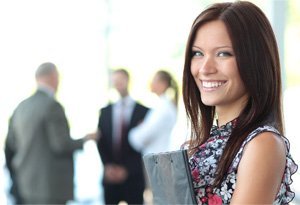 Executive & Leadership Coaching
Executive and leadership coaching for emerging and existing leaders to achieve optimal performance and well-being.
Expert, tailored career development consulting providing solutions aimed at helping your team thrive now and into the future.
Outplacement
Services
Outplacement services to support rapid and sustainable transitions through individualised, expert assistance with care.
Entrepreneur Coaching & Mentoring
Entrepreneur coaching and mentoring enables new and seasoned entrepreneurs gain clarity, overcome obstacles and achieve success.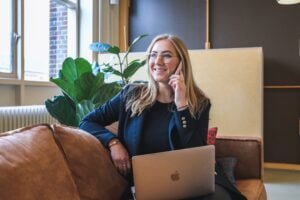 Coach mentoring and supervision for coaches who want to grow and develop their coaching practice in a supportive environment.
Are you an organisation looking for career coaching, executive coaching or career development support for your team?
We offer online career support services for your on-site, remote and hybrid teams. Our qualified and highly experienced career coaches and career development professionals are experts in supporting individuals to thrive at work. We provide career coaching, executive coaching, positive leadership coaching, career development support, online training and more.
Whether you are looking for career coaching to support an individual, or want us to develop a career development program to support your whole team, we are equipped to meet your needs. Get in touch for a no-obligation chat to discuss your needs and how we can help.
80% of our business comes from personal recommendations
Meeting our client's needs is very important to us which is why around 80% of our coaching business comes from personal recommendations. Our clients are our first priority. We pride ourselves on providing the highest quality career support. We make sure we understand your needs, find the right solution for you and provide personalised, professional support every step of the way.
Request a FREE discovery call to learn more about how we can help
and answer any questions you may have about our services.
Psychological safety at work is an essential but often overlooked aspect of a healthy and productive workplace. In this article, we'll define what psychological safety
Read More »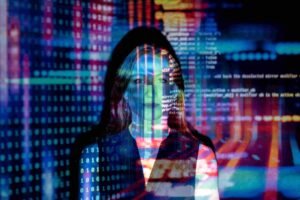 Artificial Intelligence (AI) has emerged as a transformative force in the modern world, dramatically impacting our lives at home and at work. As technology advances,
Read More »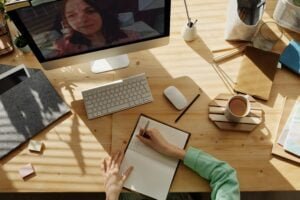 If you've been wondering how to choose a career coach, this step-by-step guide will help you make the right decision. Choosing a career coach can
Read More »