If you are new to remote and hybrid working or a seasoned remote worker we hope you will find our 5 essential remote working hacks helpful.
The Office for National Statistics recently found that 38% of UK workers are now working remotely (either fully or hybrid). In this article, we share tips on how and where to work and ideas on how to perform at your best while supporting your well-being at work.
1. Create a designated remote workspace
As a remote or hybrid worker, you'll need a designated space to work in. A dedicated room, if possible, to avoid any distractions. First, you'll need to make sure you have everything you need to work effectively including an ergonomically appropriate desk, chair and computer set-up.
Think about connectivity, is there a good Wi-Fi signal in your planned workspace or will you need to install a signal booster? Ensure you have the equipment and stationery you will need e.g., printer/scanner, paper, pens, whiteboard and markers etc. It can be stressful and time-wasting to search for things when you need them at critical moments of your working day.
You will need to think about data security, compliance with GDPR and other privacy rules. That means having all client and other data stored securely in a lockable cabinet or with digital files, stored securely under company guidelines. This is important if you plan to use co-working or other shared workspaces where critical and confidential information can easily fall into the wrong hands.
2. Plan your day for productivity
It's easy to get side-tracked being a remote worker. This also happens when working in an office environment. Make a daily to-do list either on paper or on an app. This can make a huge difference in how productive your days are. Creating and sticking to your to-do list helps you stay focused and enables you to achieve goals. Prioritising tasks can help you get things done as efficiently as possible. Consider scheduling your work tasks in a way that suits you and your energy levels. For example, if you do your best creative thinking in the mornings, it makes sense to schedule time in your diary to write creative copy in the morning rather than in the afternoon.
One of the biggest mistakes we make in planning our day is underestimating how long a task will take. This can lead to running out of time and failing to meet your deadlines. It's far better to allow more time to complete a task. In the event you happen to complete it early you can either take a quick break or move right on to the next task on your to-do list. If you've read Daniel Kahneman's book Thinking Fast and Slow, you might be familiar with the 'planning fallacy' which explains the optimism bias that happens when we underestimate the time needed to complete a task.
3. Develop and stick to a routine
Research has found that those who adopt a routine are less stressed and more productive in their working day. Being a remote worker it is even more essential to have one. Starting the day with some form of exercise or self-care activity seems to be the secret formula of many successful people. Whether it's going for a morning run or cycle, taking the dog for a walk, or practising yoga or meditation, having a regular schedule gives structure to your day. Changing out of your yoga pants and into work clothes will help signal the beginning of the workday. Being clear on your working hours and break times also helps give structure to your day.
4. Schedule recovery breaks
Just like working in an office, remote workers need to have regular breaks from sitting in a chair and looking at a computer screen. It's recommended that you take a 5–10 minute break at least every hour or whenever you feel you need it.
When we take regular recovery breaks during our workday, we protect our psychological resources. This has been shown to result in improved performance and increased well-being. Scheduling time to leave your workspace to spend time in nature, even for as little as 15 minutes, has even greater benefits. Studies have shown that breaks taken that include exposure to nature resulted in significant reductions in negative feelings and increases in a positive mood.
One of the biggest challenges with remote working can be feeling out of touch with the rest of your team. Although many employers have worked hard to keep communication lines open, some have left it up to remote workers to keep themselves in the loop. Many tools can be used to keep remote teams connected and we mustn't just use these for 'official' communications but to allow for remote team development. 
While in-office employees have greater opportunities for casual conversation in the staff kitchen, remote workers should also think about how they can similarly communicate with team members virtually. This might be adding some time to the beginning or end of a meeting for a general chat or dedicated online team-building activities. It's not uncommon for remote teams to have regular team connection days where they meet either at the office or another venue for in-person interactions.
Remote workers sometimes report feeling isolated and lonely. This can especially be the case for extroverts and those who enjoy the social aspect of the office. While there are strategies to maintain connections with the outside world, the bottom line is that remote working isn't for everyone. If you find yourself in this position, don't suffer in silence. It is best to be open and honest about how you are feeling and to find the right solution for you. Try speaking to your manager about hybrid working as an option (working part-time in the office and part-time remote) or the possibility of working fully onsite at the office if that is what you would prefer.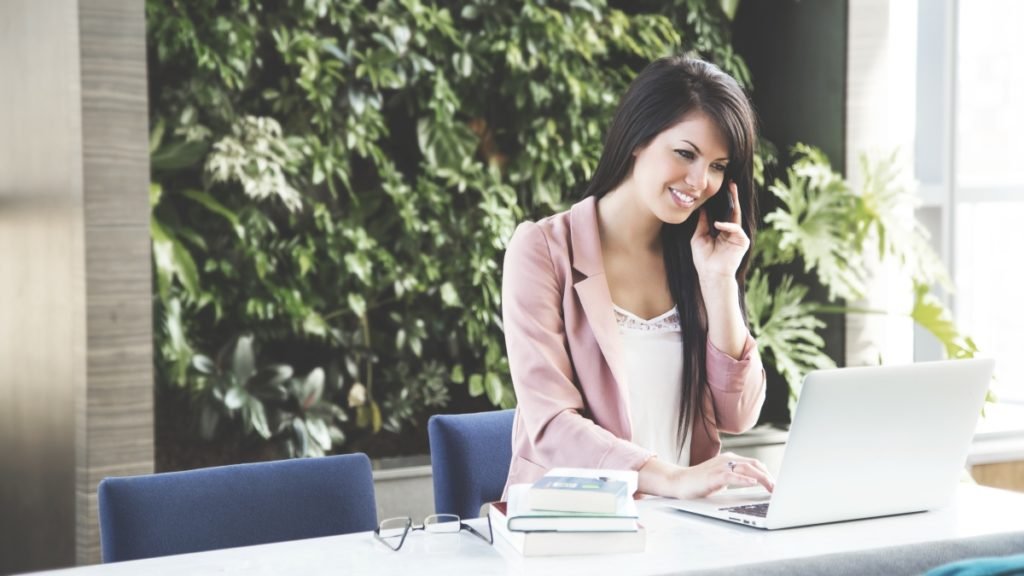 We've shared 5 essential hacks for remote and hybrid workers. We've looked at important considerations in setting up your workspace, planning your day for optimal productivity, developing a routine, scheduling work recovery breaks and keeping in touch with your team. Taking the time to address these will help you work effectively as a remote worker. These tips have also shown how to take care of your well-being when working remotely.